Most teachers wouldn't tell you this, but failure is actually an option especially when you're starting out at something.
Each time you fail though, that's one step closer to success and, ultimately, achieving what you want to achieve.
Watch the video to learn why, then leave a comment below.
And remember to Fail Forward Fast!
Let me know what you think about the video in the comments below.
To Your Prosperity!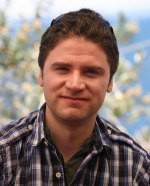 ~ Dave Lelong ~
Facebook: Dave Lelong
PS:  Free Online Marketing Boot Camp Teaches You How To Make $1,000+ A Day… Get Started Now!
Learn How A Blog Like This Can Make YOU $1000+ Per Day