How Much Do I Need To Start?

"How Much Do I Need to Start?" is a common question I hear when people are trying out how to make money online or setup their home business.
Most people are not asking to really learn what they need to get results.
They're asking to get an answer so they can make an excuse why something is not going to work, and they move on to the next shiny object.
Here's the truth.
You need some money, and you definitely need time.
You need money and time to invest in education so you can learn what to do.
You need some money to setup your "plane of engagement" online.
This is your blog. Not expensive to get started, but you'll need some money.
Then, you need time to learn, do, and teach while you build your following.
You can speed this up by spending money on advertising, but that's optional.
Now, when it comes to making money, you actually need something to sell.
So you need to create your own products and sales funnel.
Or you buy one that you can promote and receive a commission.
In the beginning, I recommend purchasing products where you can make as much commission as possible.
And, if they have their own high-converting sales funnel, even better.
With this option, you won't have to spend time and money creating your own products…
You focus on developing your followers and presenting them with solutions to solve their problems.
One program I've been using that does all of this really well is MLSP.
It's perfect for people just getting started or who have been struggling and can figure out to get leads and make sales.
>> Go here for my full MLSP review <<
Let me know what you think about the video in the comments below.
To Your Prosperity!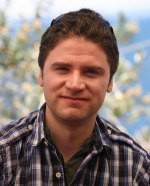 ~ Dave Lelong ~
Facebook: Dave Lelong
PS:  Free Online Marketing Boot Camp Teaches You How To Make $1,000+ A Day… Get Started Now!
Learn How A Blog Like This Can Make YOU $1000+ Per Day