When you first start out online, this is true.
And even, when you first get people on your list, they still don't care about you.
You need to give them a reason to care…
And the easiest way to get others to care is to help solve their problems.
When you solve problems, you help remove people's pain, and depending on the level of pain, people will do anything to avoid it.
So don't get discouraged, if people aren't listening to you right now.
It's ok.
It's natural.
Keep on going and learning what you're good at so you can solve other people's problem.
Then, they'll really care about you because of how much value you can deliver.
To Your Prosperity!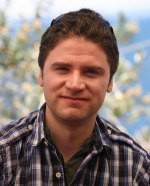 ~ Dave Lelong ~
Facebook: Dave Lelong
PS:  Free Online Marketing Boot Camp Teaches You How To Make $1,000+ A Day… Get Started Now!
Learn How A Blog Like This Can Make YOU $1000+ Per Day